Name: Perry Tan
Tel: 0086-731-84077805
Fax: 0086-731-84072772
E-mail: csdrillingtools@vip.126.com
E-mail: info@csdrillingtools.com
Add: 5# Panpan road, economic development zone, Changsha, Hunan, China. Zip 410100
Skype: csdrillingtools
QQ: 2522716948





Product name : PDC bit (Polycrystalline Diamond Compact bit) - 59mm

Item : 20131120223614
Details:
PDC bit (Polycrystalline Diamond Compact bit) - 59mm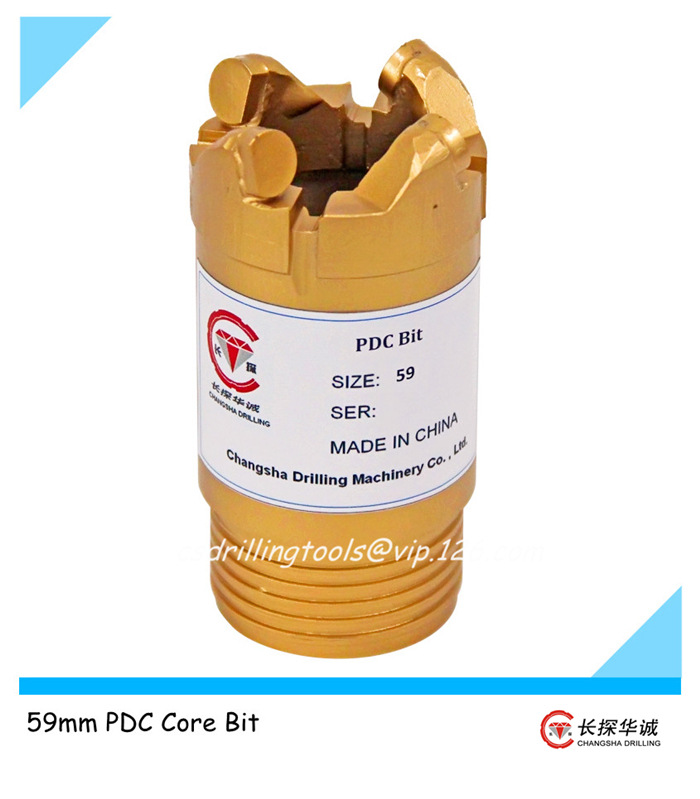 PDC bit is very impressible for different stratum; the best drilling parameter depends on the stratum characteristic, and will be changed according to different stratum.
PDC bit is mainly used into soft ~ medium hard stratum drilling work, it will cause a lot of rock fragments during the drilling work. Therefore, flushing water is necessary for bit washing and cooling. It is also the one of important factors to effect drilling speed.
When PDC bit drill hard stratum, the working layer tooth will be consumed more easy (high drilling speed & pressure), in order to keep long service life, the lower drilling speed (80~120RPM) and lower pressure will be recommended