Electroplated Diamond Core Bit
The bit crown of electroplated diamond core bits are electroplated with layers of synthetic diamonds in the electroplated liquid under certain strictly controlled conditions. The whole producing process is carried on in a room temperature that can avoid diamond oxidation and degradation.
Electroplated diamond core bits obtain much faster penetration than impregnated diamond core bits in drilling soft to hard, competent formations. It is similar to the impex".regnated diamond core bit, for drilling different rock formations, the matrix hardness of electroplated diamond core bit could be different.

It is mainly used to drill granite, marble, glass and ceramic etc.
1 Diameter: 6mm-100mm available.
2. Diamond grit 50-60available, or upon request.
3. Smooth cutting surface, high cutting speed
4. All size we can accord to the customers' request.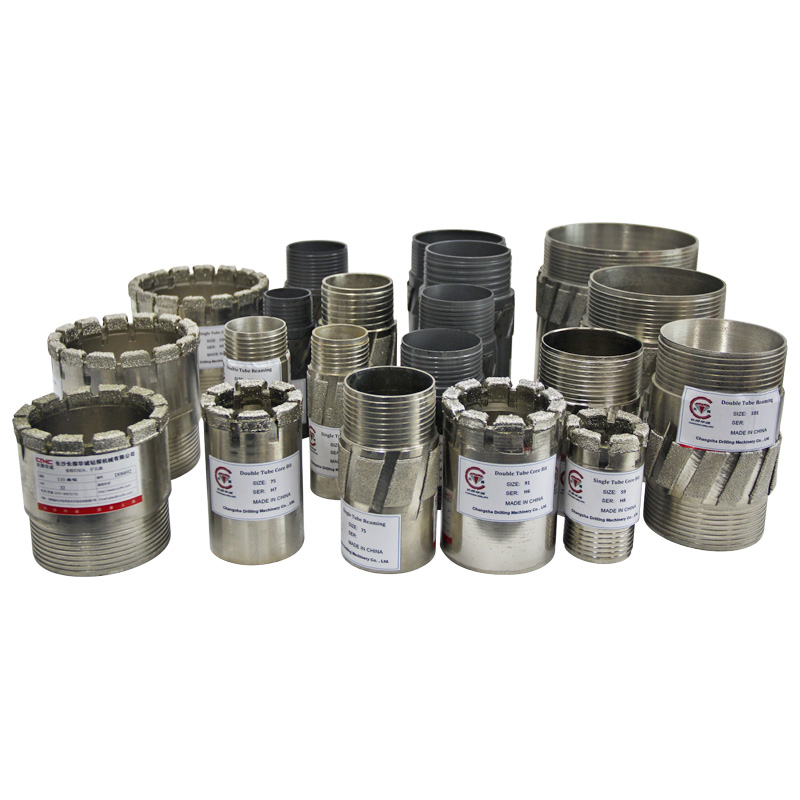 Total: 5
Page: 1 / 1
First
←Previous
Next→
End